Biltmore Design Center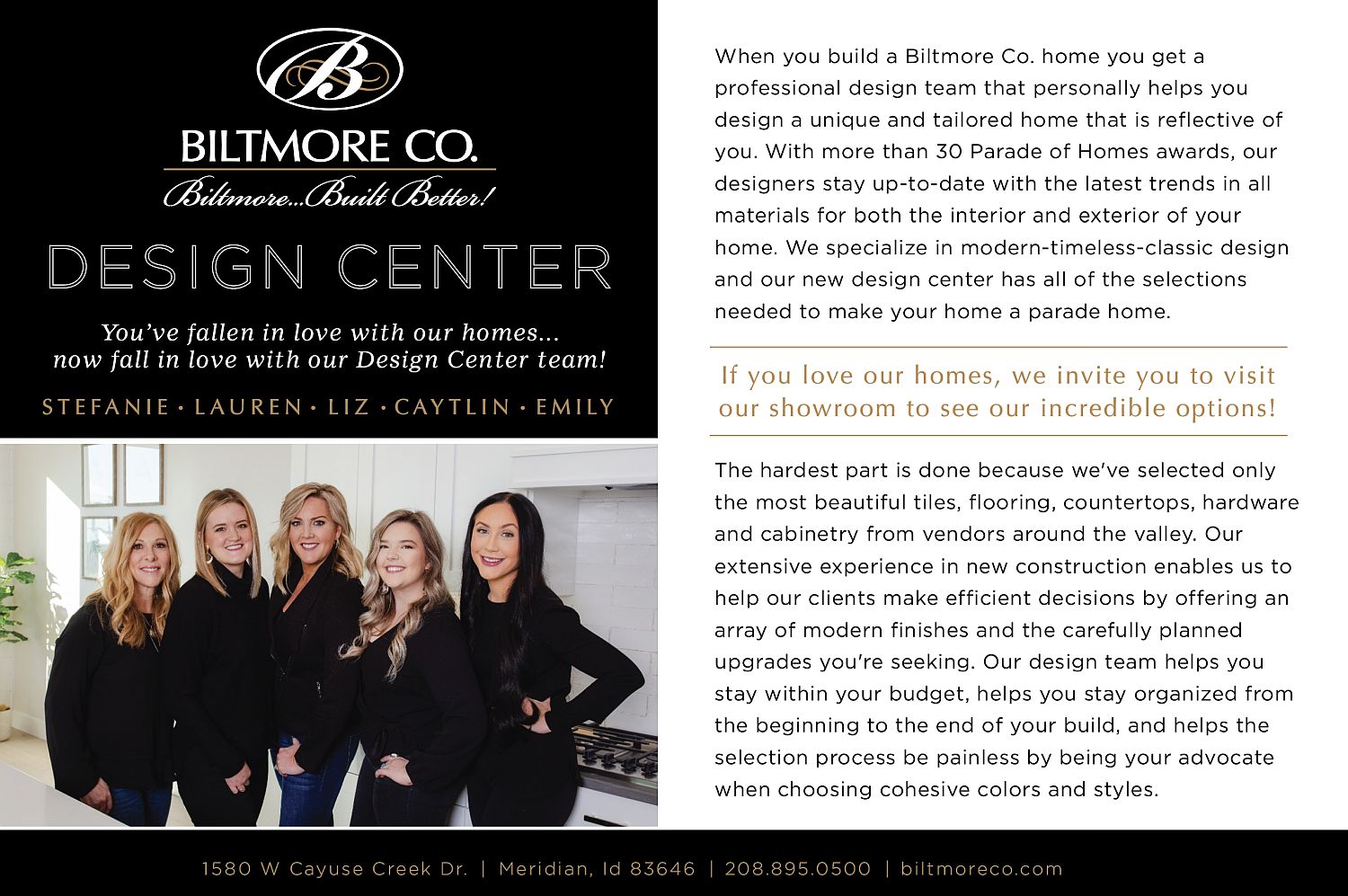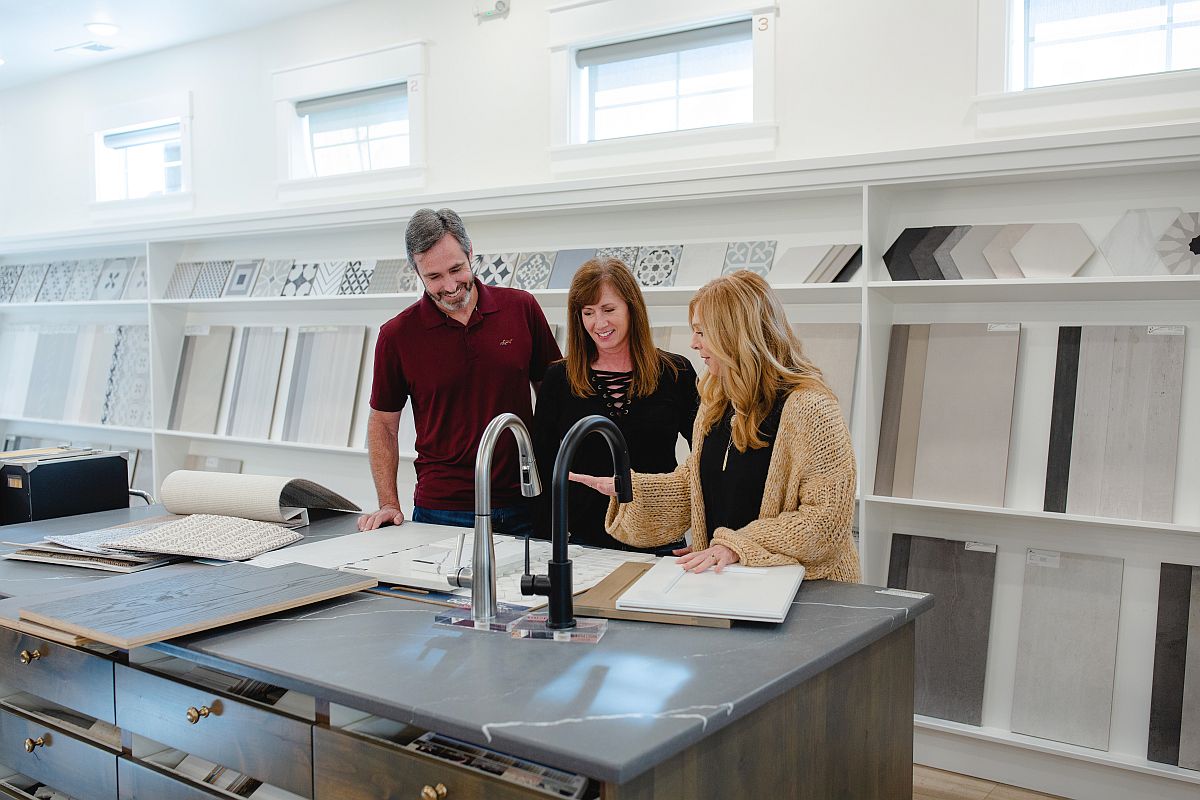 Biltmore Co. is proud to offer the Treasure Valley three stylized home products: "Biltmore Select" "Biltmore Choice" and "Biltmore Signature."
The selections and finishes for our "Biltmore Select" homes have been carefully pre-selected by Biltmore's Interior Design Team and are aesthetically cohesive from the outside in, giving you the peace of mind that your selections are current and timeless with design trends the day you move in. Sit back, relax and start packing to move to your beautiful new home!
"Biltmore Choice" homes can be found in subdivisions that offer our clients the opportunity to choose your home's selections from a variety of pre-designed packages thoughtfully designed by our Design Team which best suit your individual color palette and style. Our packages cater to everyone's vibe from Modern Farmhouse lovers to Coastal Calm to Urban Retreat and everywhere in between. Don't stress because we already know that all the selections go together and this process is painless- just choose the design that fits you.
You know "Biltmore Signature" homes because it's what Biltmore Co. is acclaimed for- giving our clients an exceptional Semi-Custom building and design experience. This process allows you to choose a floor plan from our website that best meets your needs then modify that floor plan to make it perfect for you and your family. Once the floor plan is finalized, the contract is drawn up and agreed upon, giving you the base price of your home. Then the fun part begins and you are scheduled to spend a week in our beautiful design center with our multi award-winning & nationally recognized interior designers to make all the selections for your home from exterior colors and stone, to interior paint, carpet, flooring, surfaces, plumbing, tile and lighting. It's fast, it's exciting and above all else, there's no surprises to what the final cost of your home will be. We can help you stay within your budget or show you products to upgrade to like plumbing and landscaping. No need to shop around town to make your selections from different suppliers-we've done the hard work for you and are constantly making our showroom selections top priority in our company. We only do "pretty" and "affordable" in our design center, making sure we eliminate out-dated style choices and products too costly to install. You'll be surprised at your options and how organized this process is!